Make your encounters with illustrations
even more special!
pib ("picture in bottle") is an illustration app specializing in original illustrations. As soon as you open the app, the illustrations come flowing to you. As you add to favorite illustrations that you especially like, pib learns your preferences, bringing you encounters with "as-yet-unknown illustrations".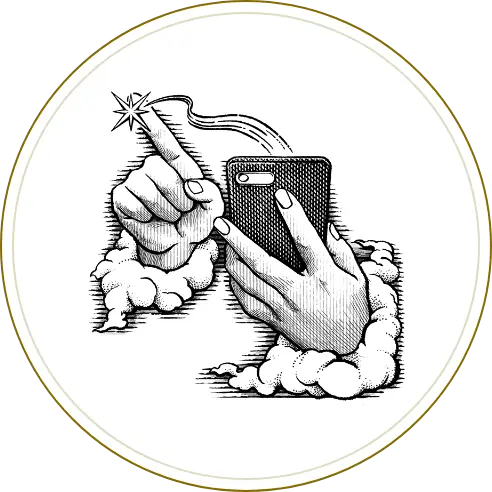 Swipe to meet new favorites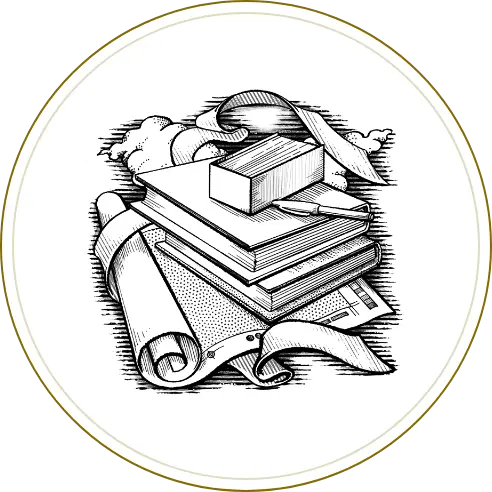 Search for creators in your preferred styles
What's more, in response to illustrations you received, you can send the creators message bottles decorated with labels expressing your feelings. When you have added to favoite many illustrations, you can create galleries on different themes using the "Collection" function, and you can also share your collections—in which you take great pride—with many other people. This app brings you encounters with illustrations that are a bit special—unlike anything you've seen before.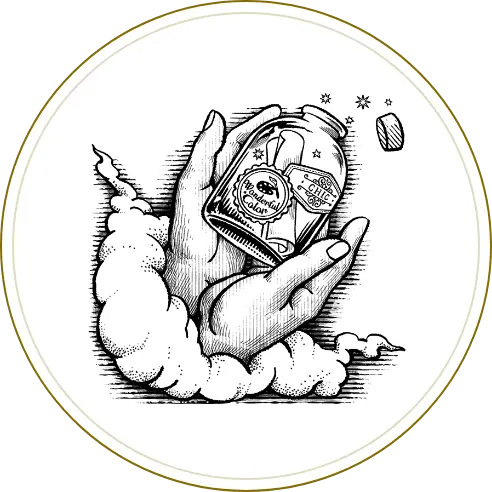 Pack your comments into a beautiful bottle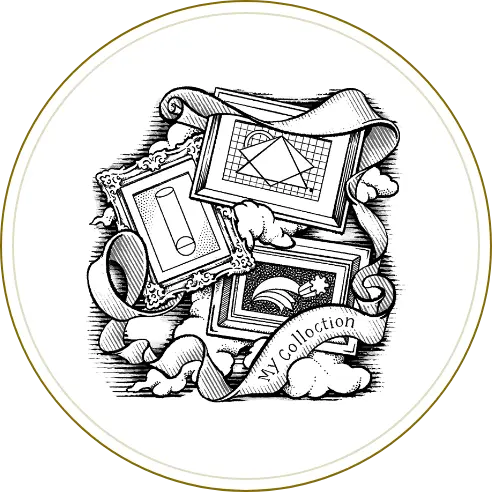 Feel like a curator as you show people your collection.

How to enjoy pib
Meet illustrations and add to your favorites
Tap the heart on the HOME screen.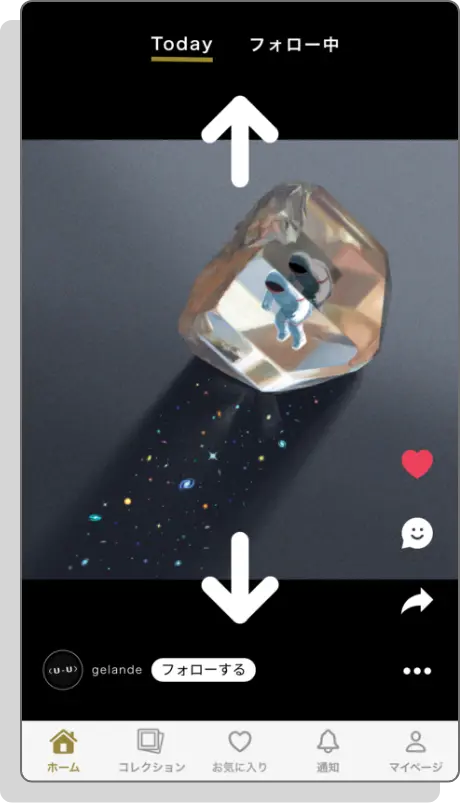 Add to favorite illustrations that you like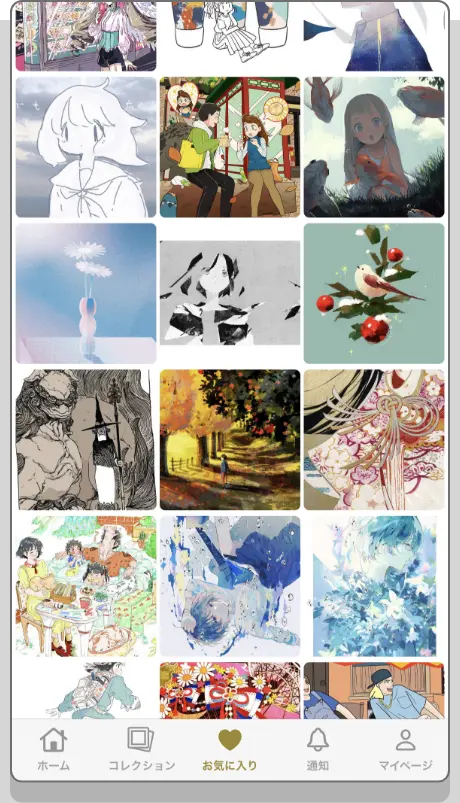 Enjoy the works you have added to favorite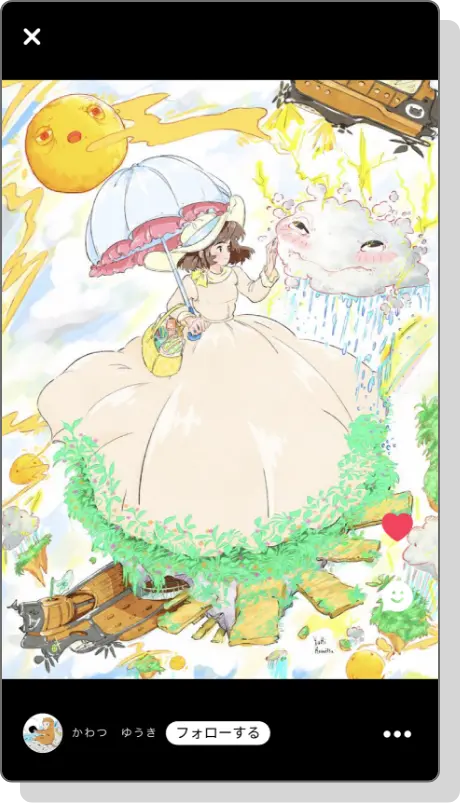 Pack the bottle with messages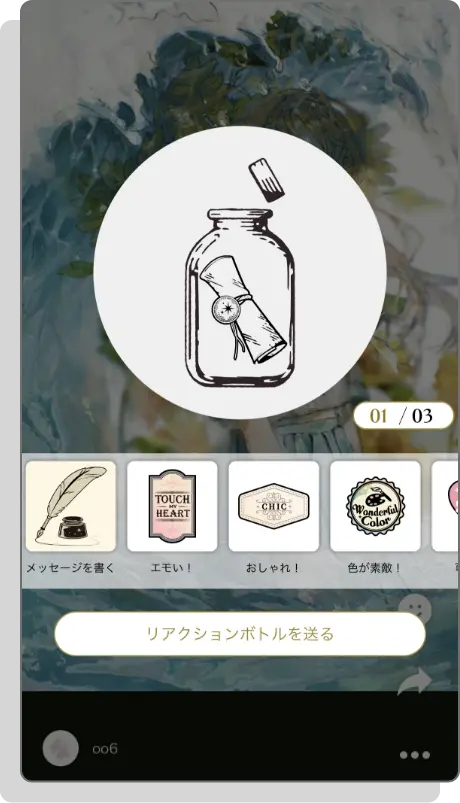 and/or attach labels expressing your feelings, then send!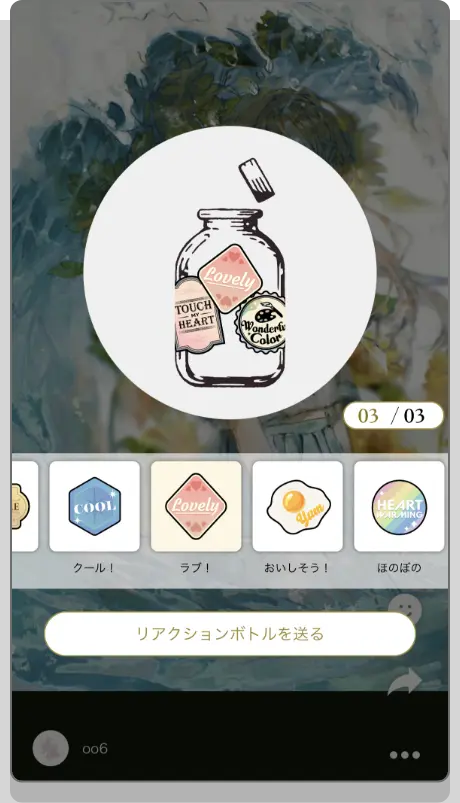 The bottle will be delivered to the creator.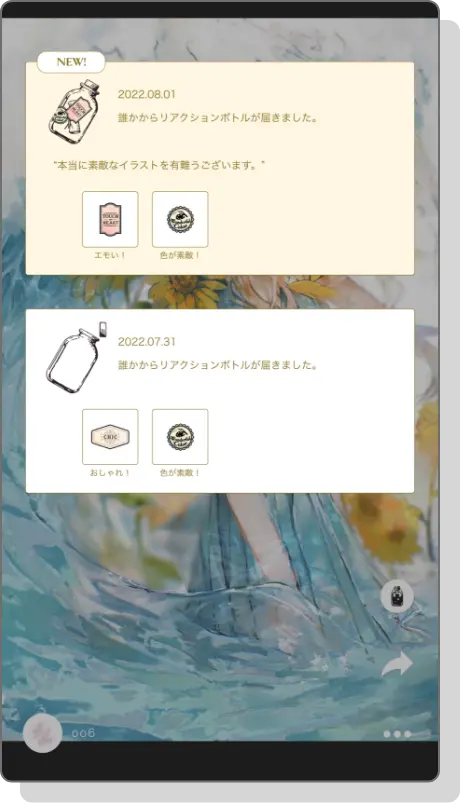 Select themes, illustrations, and picture frames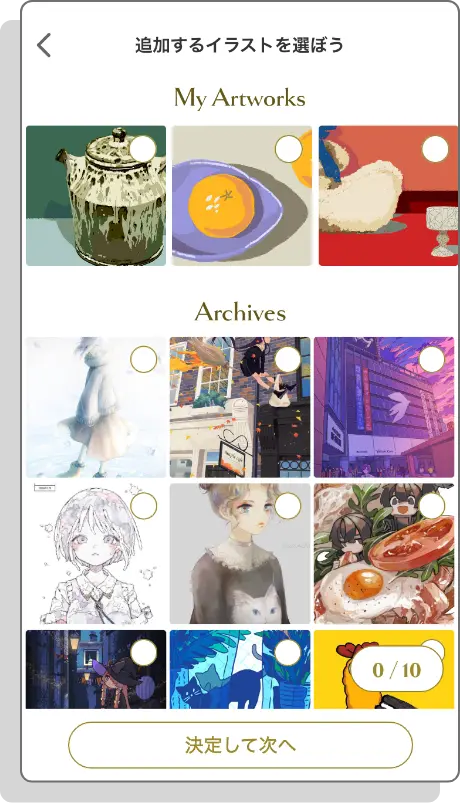 Share your collection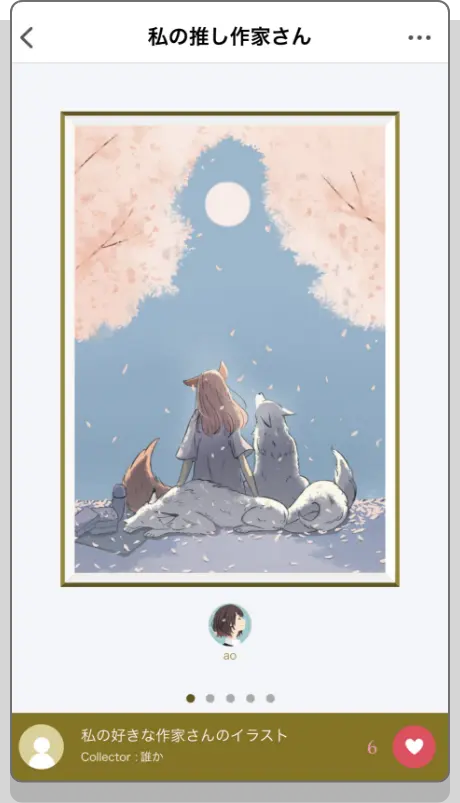 Another great idea is to create your collection based on themes for each season.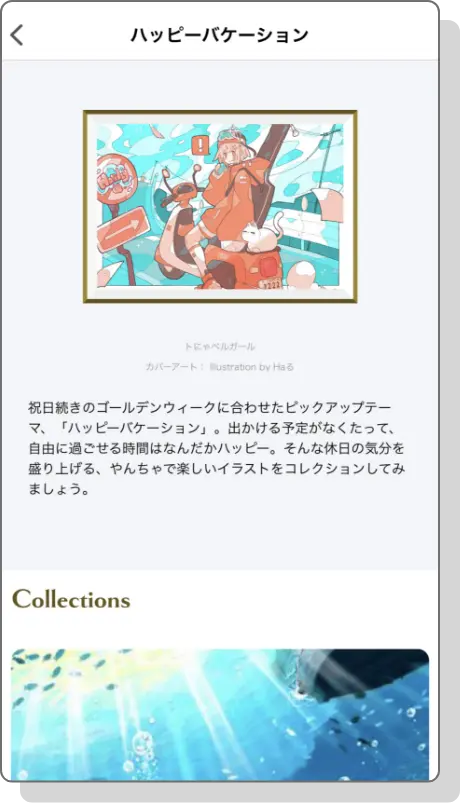 Try releasing your own illustrations on pib.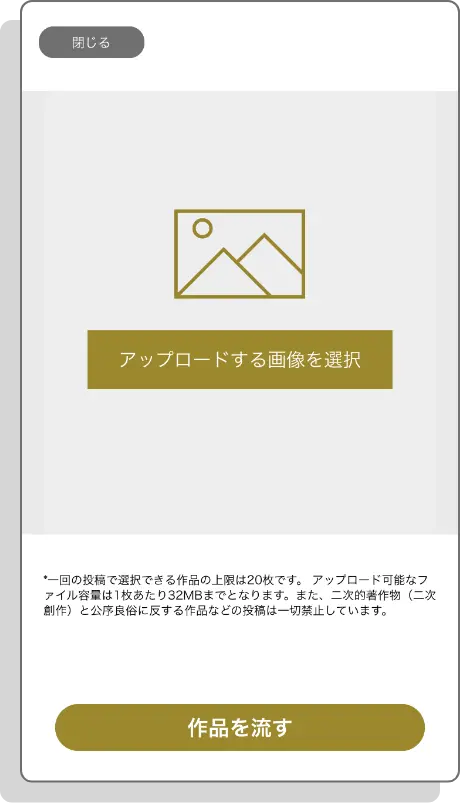 Open your Room.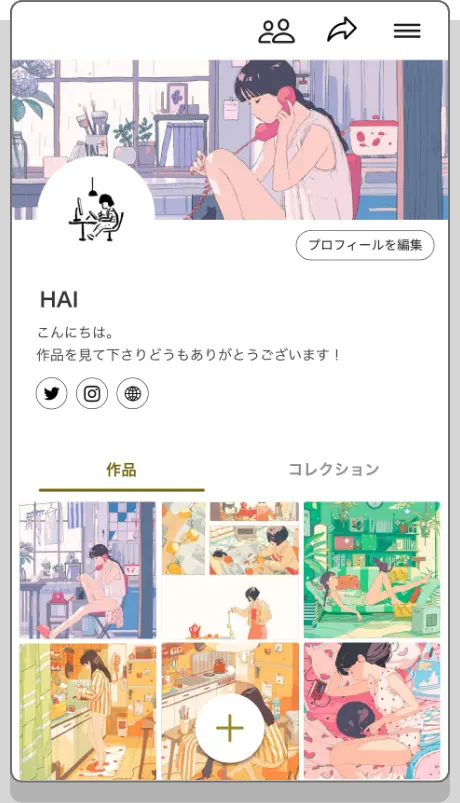 There is also a setting to notify you whenever you receive a reaction.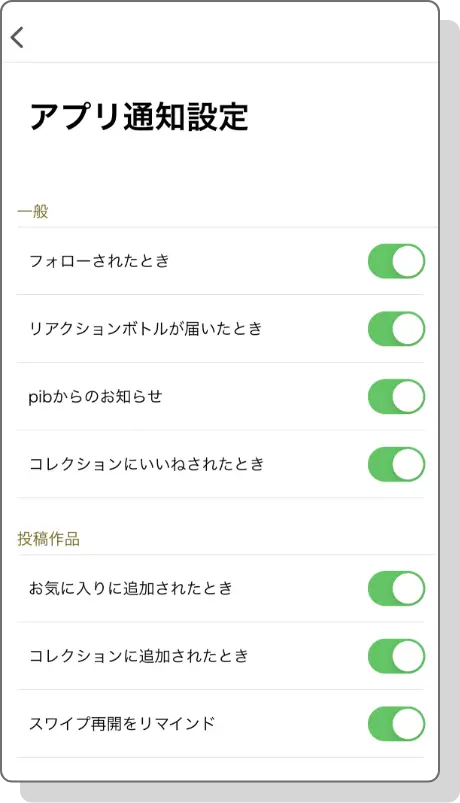 Works that you have yet to meet, illustrations that someone has drawn, flow like message bottles every day onto your HOME screen. When you find an illustration you like, click the heart button to favorite it. Little by little, pib will learn your preferences. In the Favorites tab, you can view the illustration in full screen and check the artist's information.